A M A Z O N . C O M A S S O C I A T E
Amazon.com is pleased to have SyddWare and Sydd's Internet Zoo in the family of Amazon.com associates. We've agreed to ship books and provide customer service for orders we receive through special links on various SyddWare pages.

Amazon.com associates list selected books in an editorial context that helps you choose the right books. We encourage you to visit SyddWare often to see what new books they've selected for you.

Thank you for shopping with an Amazon.com associate.
Sincerely,
Jeff Bezos
President
Amazon.com

P.S. We guarantee you the same high level of customer service you would receive at Amazon.com. If you have a question about an order you've placed, please don't hesitate to contact us..

P.P.S. Have you heard about Amazon Music Unlimited? Check it out!.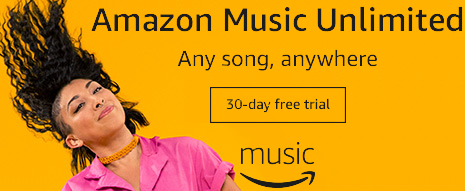 Thanks, Jeff! OK so here's the scoop: from time to time you'll come across a recommendation for a book in Sydd's Internet Zoo or elsewhere on the site which is linked to Amazon.com. Nearby you will also see the little button above. If you'd like to find out more about the book or even possibly order it, just click the name of the book or the button and you'll be whisked away to Amazon.com. If you decide to actually order the book from them, often at 10-30% off the publisher price, you'll be helping keep Sydd's Internet Zoo alive! Oh, but don't forget to return to the Zoo.

NEW! Some of the books found elsewhere on the site are now also placed here for your click-and-go convenience:
Best Commission for SyddWare: Recommended books
Note: Reload Page if you see and ad instead if a book cover below.

Here's a sellout banner with suggestions and hints direct from Amazon.